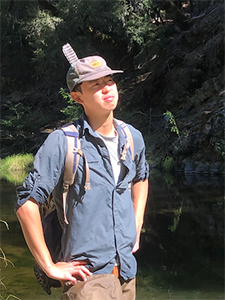 Alex Lou – 5th Year UCI Student, Major: Environmental Science & Policy, Minor: Biological Sciences
As a lover of the outdoors, I knew I wanted to pursue a career preserving and restoring the precious natural resources we still have. As a returning intern, I know that CEB offers the perfect opportunity to gain experience in methods of environmental conservation. More importantly, CEB has cemented my passion for ecology and conservation, and given me new ways to observe and experience the natural world.
---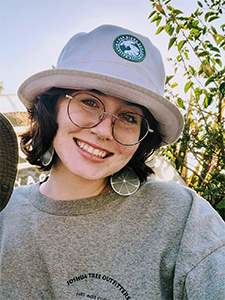 Alix Rude – 5th Year UCI Student, Major: Environmental Engineering, Minors: Spanish & Earth System Science
Growing up, I have distinct memories of watching Animal Planet and waiting up late to watch reruns of Meerkat Manor. Here is where my interest and love for the fragile ecosystems present around my community and those throughout the world began. This initial interest only grew with trips to the San Diego Zoo, Natural History Museums, and protected parks throughout San Diego County. Various opportunities throughout high school really affirmed my love for both animals and the environment, among them volunteering at local shelters and in wildlife rehabilitation centers. Furthermore, these opportunities resulted in my desire for more knowledge regarding these topics in my university education and, ultimately, to my interest in CEB's internship program. CEB has allowed me to get unique, hands-on experience in restoration and conservation projects that are both educational and reaffirmed my passion for ecosystem conservation and preservation. I am beyond grateful to be a part of this internship and look forward to applying the knowledge I have already gained and will learn to my future career!
---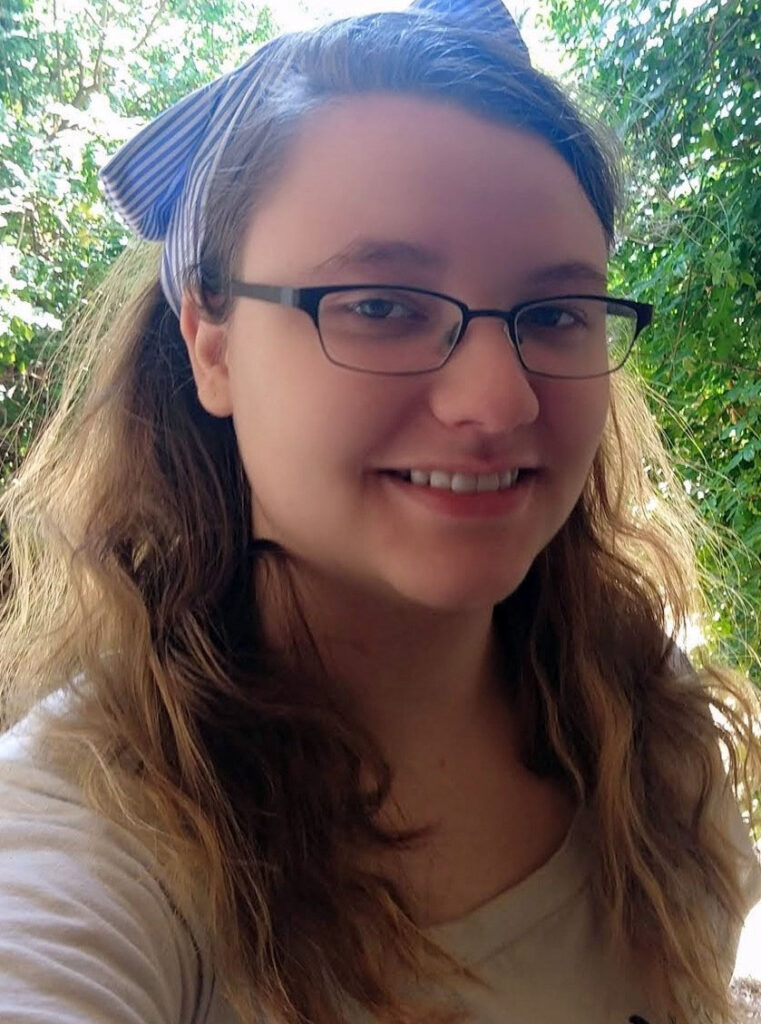 Crimson Frankum – 2nd Year UCI Student, Major: Biochemistry
I didn't plan on joining an ecology program, until recently my dreams laid in the lab far more so than the field, but one of my professors helped cultivate my interest in ecology. I wanted to help invent the things that make headlines or history books, biotech was my passion. However, these same inventions that help people for a time go on to cause problems for all the other beings we share this planet with due to lack of forethought. Which made me think that maybe I could be better prepared by focusing on this new interest in ecology even if it means a lot of time sweating in the field. I enjoy studying wildlife trails and planting new forest with the Center for Environmental Biology and Project Grow. I am learning how to predict changes in flora and fauna, to design experiments, and above all watch my actions result in direct change in an environment for the better. Furthermore, I've gotten to use my new knowledge to help organize, plan, and educate, during volunteer events to restore riparian forest with Project Grow. While I–like many other biology majors– still hope to teach one day I applaud CEB for encouraging us to get our hands dirty in the meantime; It builds both character and understanding of the larger world we affect.
---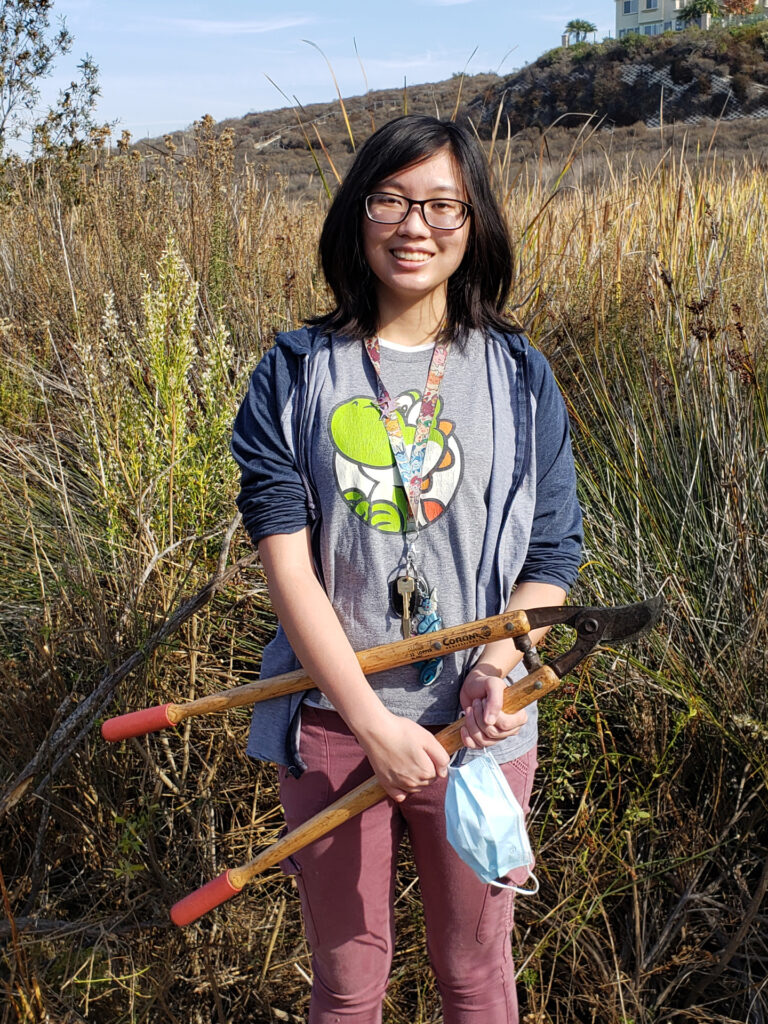 Dieu-Thanh Le – 4th Year UCI Student, Major: Biological Sciences
I'd say it started like this. As a child, I played a video game about ocean exploration and watched nature documentaries. I'd visit the aquarium and go on easy hikes with my family. Now as a biology major, I took several ecology classes. In all, I was a guest—an observer. I sought out this internship not only because I wished to apply what I've learned, but also because I wished to actively contribute. I wanted to learn more about our local communities and what people could do to help. My work with CEB has allowed me to do a variety of things from monitoring owl limpets to potting plants. Most of my time has been with Project Grow at Newport Backbay with riparian restoration. I am fond of the idea that over time, the work I do with my peers will make a tangible difference. And I truly love the idea that I get to contribute to important research. I'm still not certain about the path I will walk towards the future, but at the very least, I'd be happy to spend another year as a CEB intern, experiencing the beauty of California and diving more into the research aspect. It's filled with wonderful people, and I look forward to what we'll all do together!
---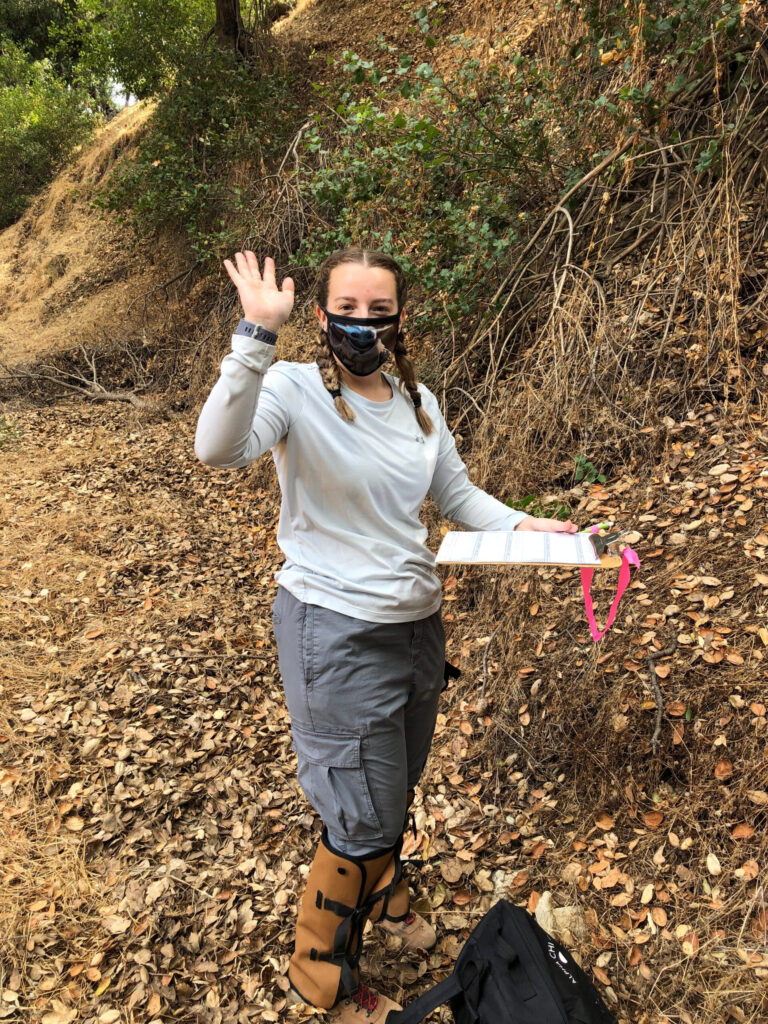 Jena Herbst – 4th Year UCI Student, Major: Biology, Minor: Global Sustainability
Growing up as a child, I was always outside and helped my grandfather with his garden. Throughout the years, my love for nature and ecology has grown immensely. This interest is what led me to join CEB where I have expanded my knowledge of conservation of ecological sites. While a part of CEB, I have participated in fieldwork of oak tree monitoring and much more with organizations such as UCI Nature and Crystal Cove Conservancy. During the fieldwork of oak tree monitoring, we focused on observations of pathogens and demographics in canyons within the Orange County area. Also, I worked on planting grass seedlings with UCI Nature for the DroughtNet project. Currently, I am working with Back Bay Science Center on Project Grow where we are helping to rehabilitate riparian habitat. The CEB program has helped to guide me in regards to my future career plans in ecology as well as to continue to be involved in research. Thank you to the CEB faculty for continuously providing resources and guidance during the COVID-19 pandemic.
---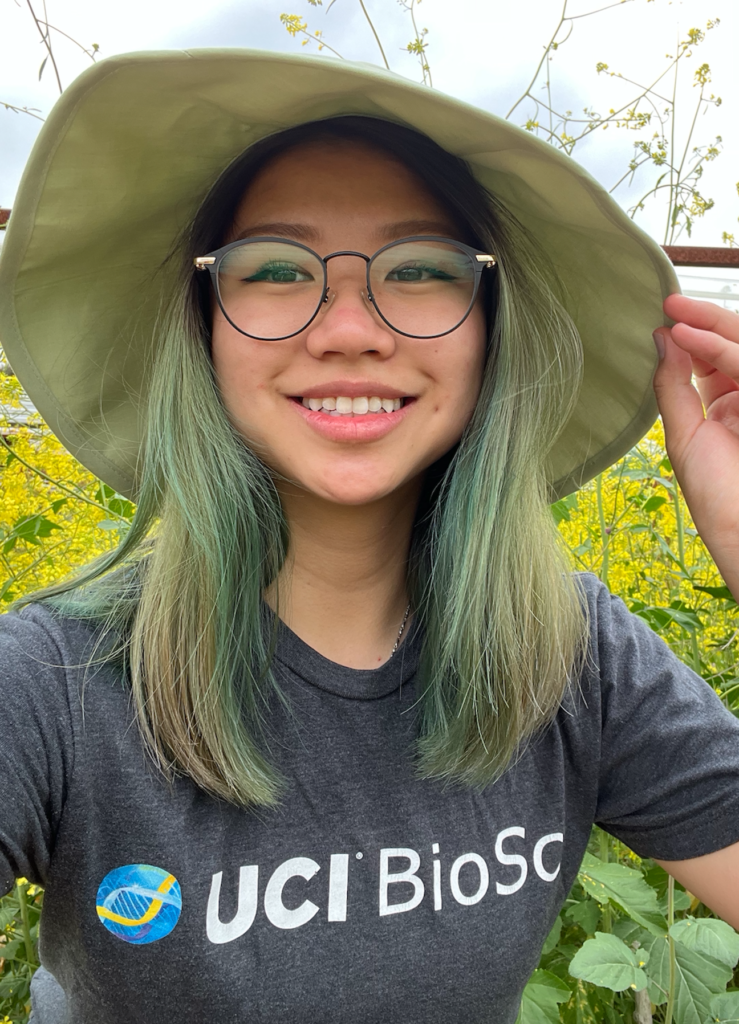 Linda Nguyen – 3rd Year UCI Student, Major: Biological Sciences
I found out that science was my passion in life during my junior year of high school when I took an AP environmental science class. I had always been proficient in math and science, but I never really took a liking to any particular subject until that class. As we learned about the political and social injustices that are linked to the environment, I fell deeply in love with nature and learned to appreciate it more. I came to UCI wanting to go into lab research but found myself having doubts, so I decided to join CEB to get some hands-on experience with a different field of science. One of my personal hobbies is to keep indoor house plants. My parents have huge green thumbs and have an amazing vegetable garden in their front yard, so recently I have gotten into that as well. CEB has allowed me to go out to UCI preserved sites and state parks to volunteer with data collection, plant monitoring, species conservation, and so much more! This is my first year with CEB and I wished I could've joined sooner. The group of people I have met and worked with here are all amazing people and I am glad to have had a chance to get to know them.
---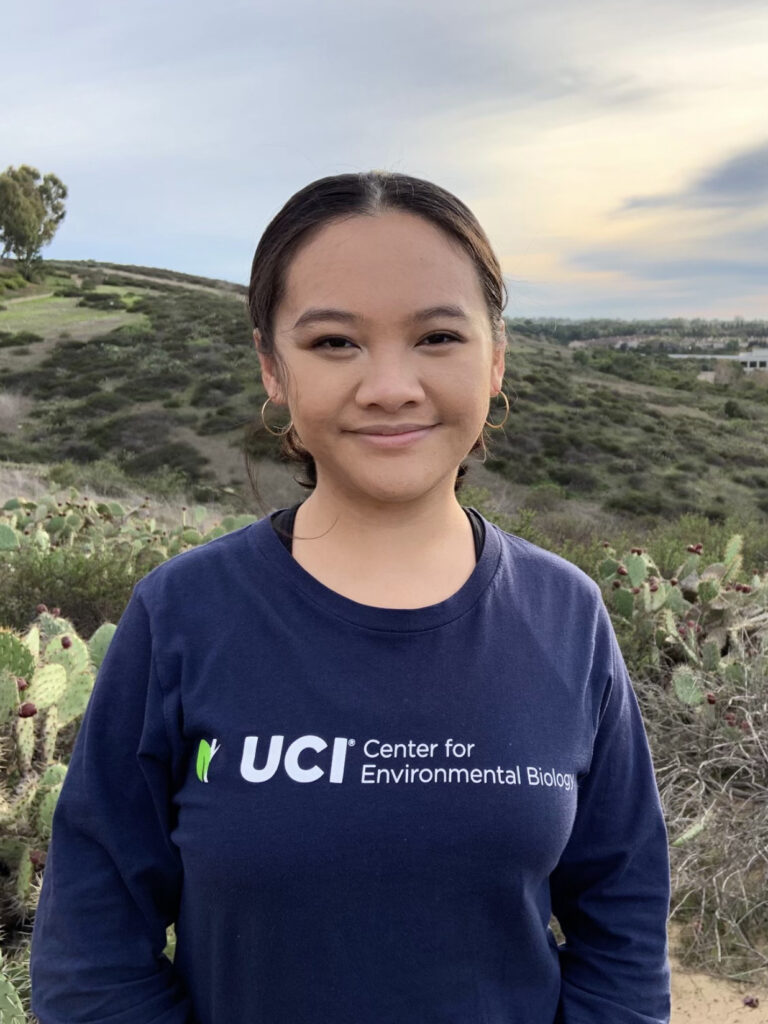 Theresa Nguyen – 3rd Year UCI Student, Major: Ecology and Evolutionary Biology
From high school, I developed a passion for environmentalism from the lens of racial and social justice. Learning about ecological processes in my classes, I wanted research experience that not only related to my studies, but also had a direct impact on the community. CEB has given me many opportunities to do field research such as post-fire oak monitoring and recording pathogens, collecting transect data at Crystal Cove State Park and working on the Drought Net project at the UCI Ecological Preserve, as well as restoration and outreach at Back Bay Science Center. I am thankful to CEB for giving me the chance to meet a cohort of amazing interns and faculty that have taught me so much already. Improving my technical and communication skills through CEB will help me as I aspire to conduct research related to environmental racism and other issues that affect communities of color, and to teach people ways to be more environmentally conscious.
---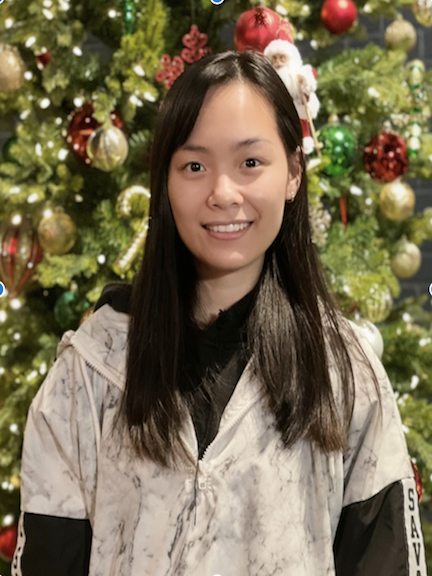 Vy Le – 3rd Year UCI Student, Major: Biology/Education Major
I appreciate CEB for providing us with opportunities to work in different fieldwork environments, discuss experimental results and findings in class, and collaborate with peers on various projects. CEB connects us with other organizations, like Irvine Ranch Conservancy, Back Bay Science Center, and Crystal Cove State Park, so we can participate in different restoration projects. For instance, I've helped monitor the health of oak woodland populations in Orange County, collected The Bowl's soil moisture and transect data at Crystal Cove State Park, and worked on Back Bay's Project Grow to plant and establish a Riparian Habitat. Last but not least, I like how CEB also works with K-12 programs to further educate and inform the public about our research. Working towards my path as an educator, I hope to share what I've learned in CEB so that more people are aware of their potential impacts (both positive and negative) on the environment.